Welcome to L'artisan Du Tapis' custom carpet making service, where we produce any carpet from scratch in our global workshops. Our custom made carpets can be either handmade or machine-made. Whether you would like to make branded high quality carpets for your business, a customized hotel carpet for the corridors, staircases, or ballrooms, or replicate an entire artwork onto a rug with 100% accuracy, a world of possibilities is now at your disposal. Our corporate carpet making upholds international standards and includes fire-retardant carpets for maximum safety and soundproofing.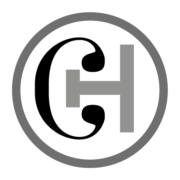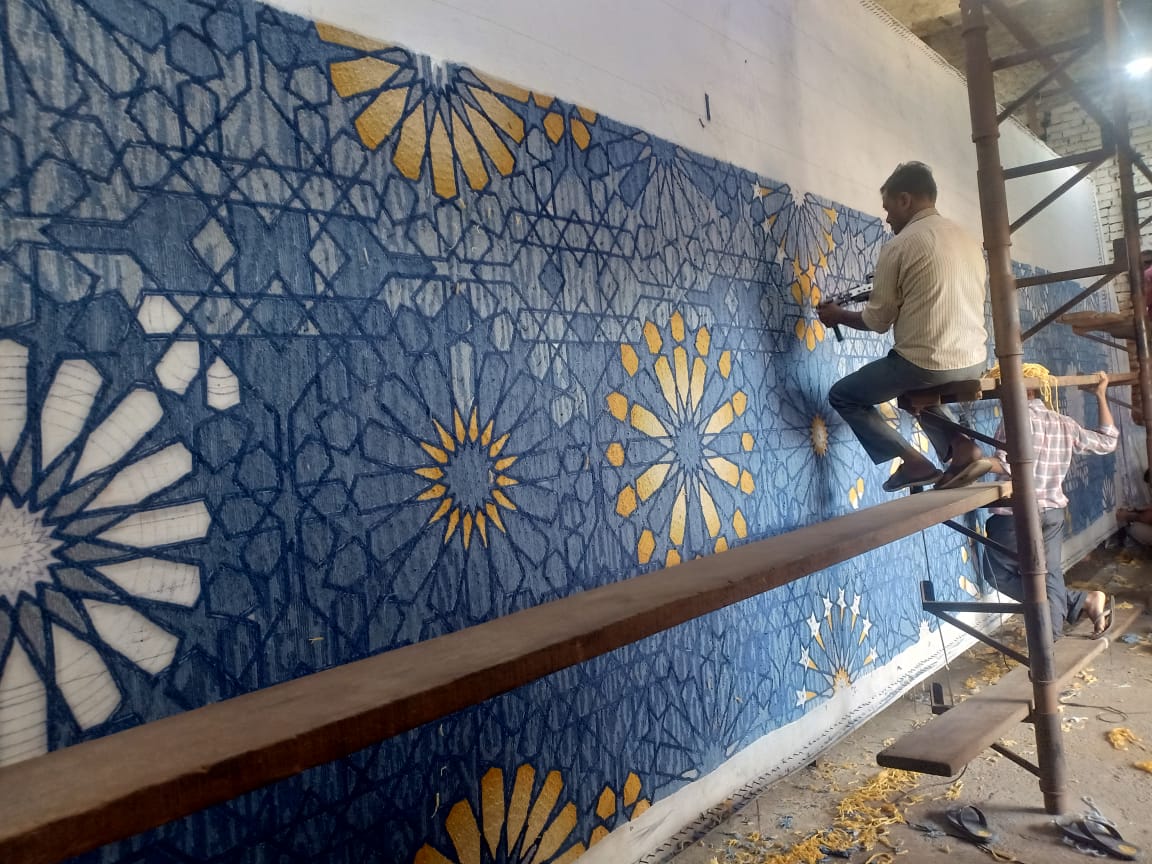 1.   Handmade or Machine Made?
Our finest global artisans and craftsmen create handmade rugs, while machine-made carpets are created in our cutting-edge carpet production factories using the most up-to-date technology.  Both methods of production will give you an excellent result in terms of quality and durability.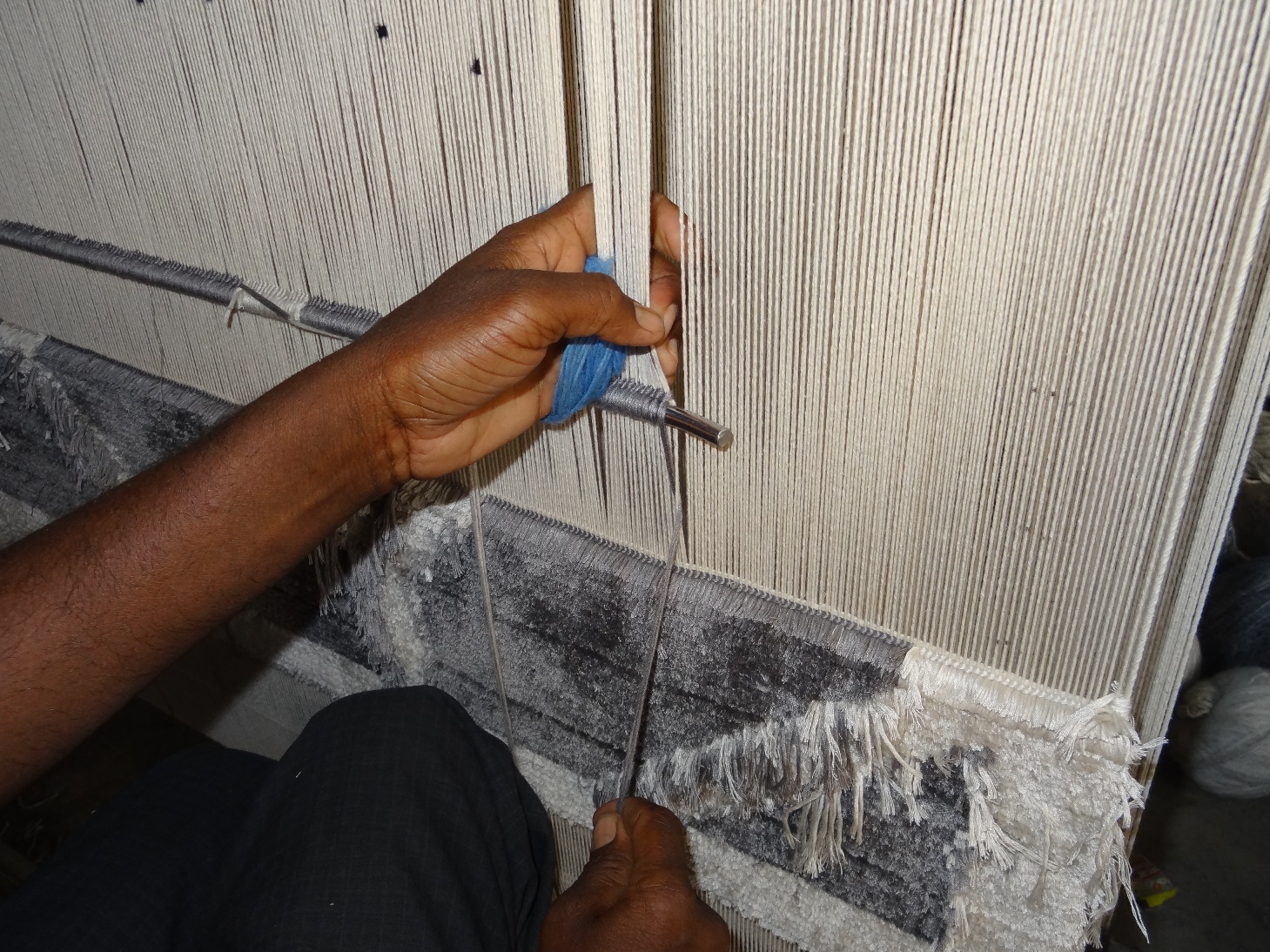 2. Select the shape and dimensions of your custom carpet.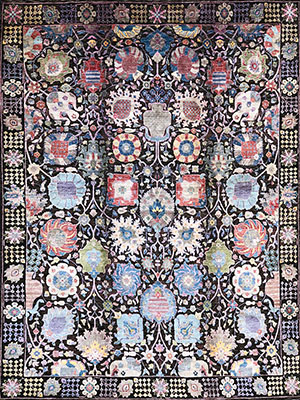 Any size. Any shape. Here, nothing is impossible. Whether you would like a long corridor carpet extending from one side of a hallway to the other, or a customized shape for any room, this is where it all happens. There are no size or shape limits to what we can achieve.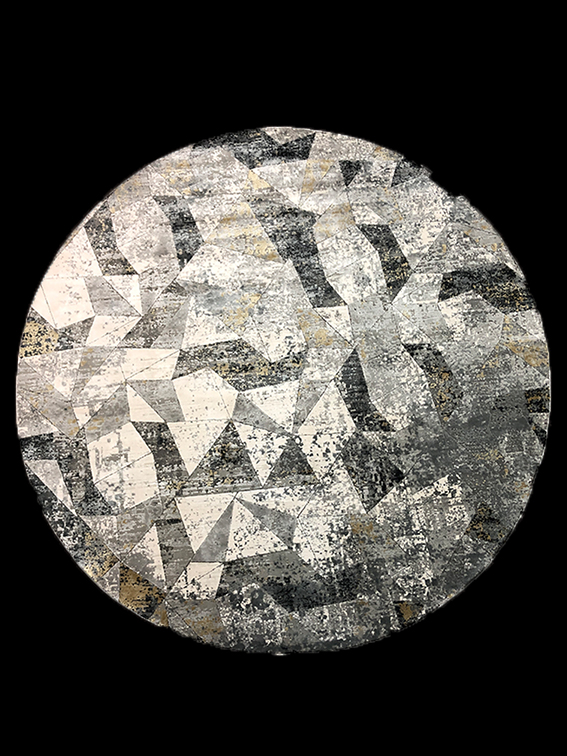 3. Provide us with the pattern, logo, design, or artwork that you would like us to copy onto the rug.
Patterns, Logos, & Designs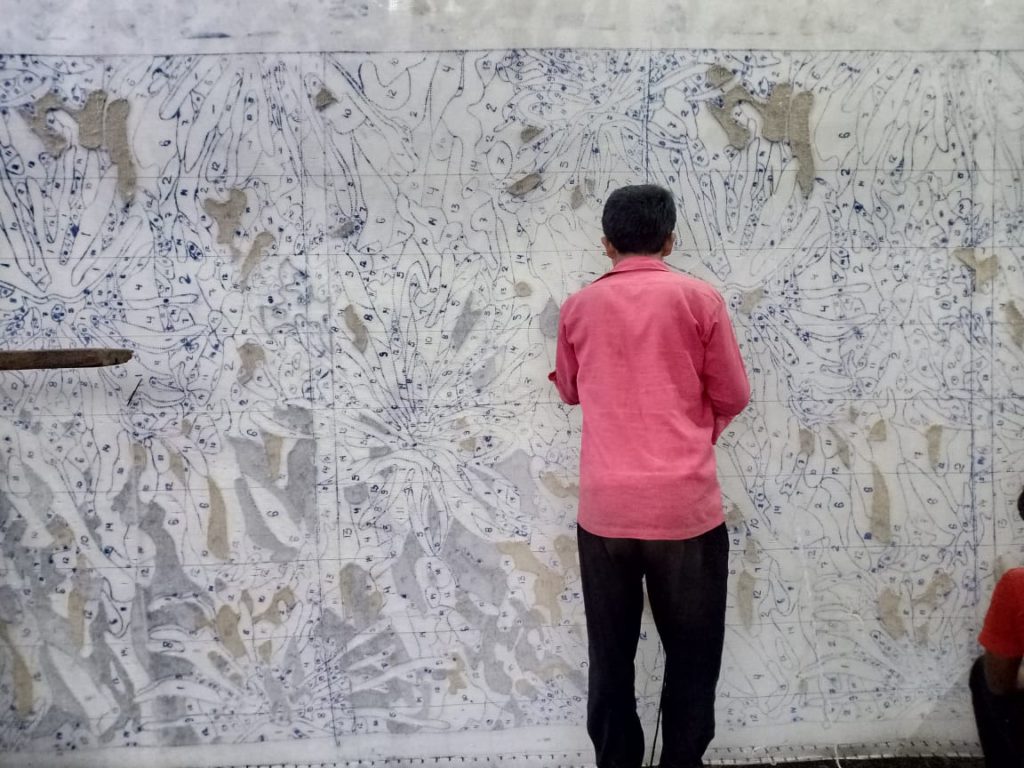 For a repeated pattern on your custom carpet, arrays of existing patterns are available to choose from. You can also create your own pattern from any image that you choose. For corporate carpets, we can also transfer your business logo onto your carpet in a repeated pattern. For hotels and large corporations, we create your custom designs for all rooms and hallways with maximum accuracy.
If you would like a painting or an art piece transferred onto a rug, this is the place to do it. Our custom carpet artisans will recreate an artwork onto a custom-made carpet. The artwork is mapped with exact color codes to give your replication maximum accuracy, and the possibilities are endless.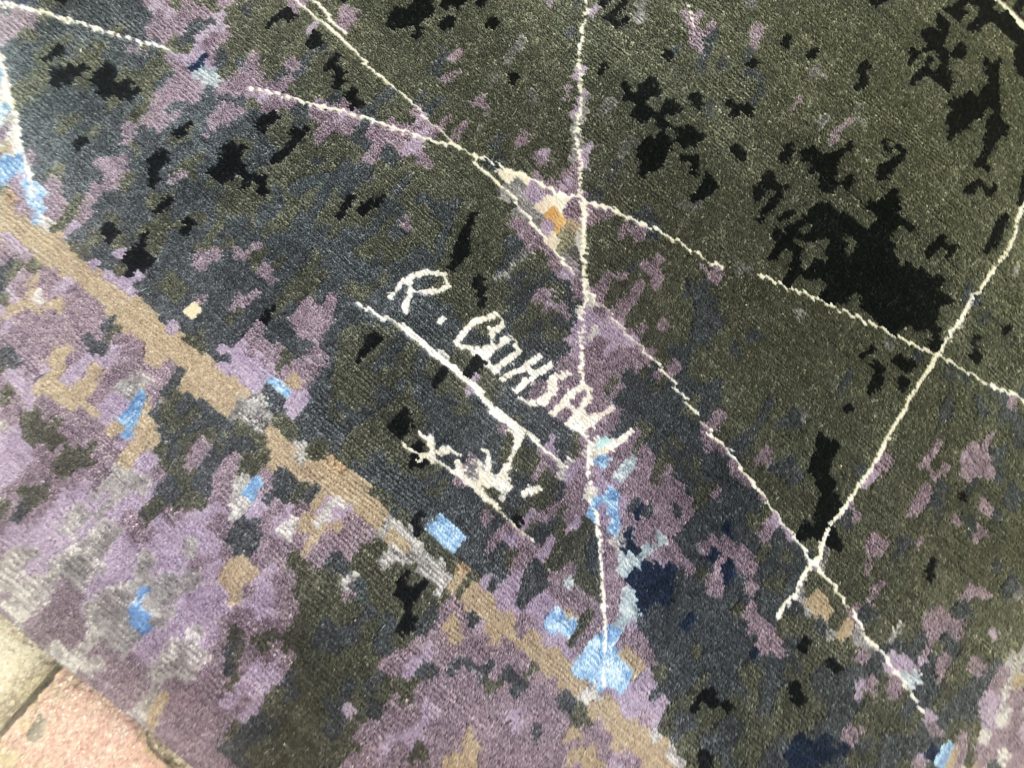 4. Choose the colors that you would like to use from our unlimited color palette.
Thousands of colors and hues are at your disposal from our unlimited color catalog. We have all the shades that you will need to use and combine, mix and match to create your custom carpet.
A selection of the finest rug-making fabrics are available to create your custom rug. Choose a single fabric for a homogenous appearance or mix multiple fabrics in one rug to create dimension. Selecting the proper fabrics depends on your purpose. If you would like a hypoallergenic rug, choose cotton, viscose, silk, or bamboo silk.  Other superior fabrics we use to make rugs include wool, nettle etc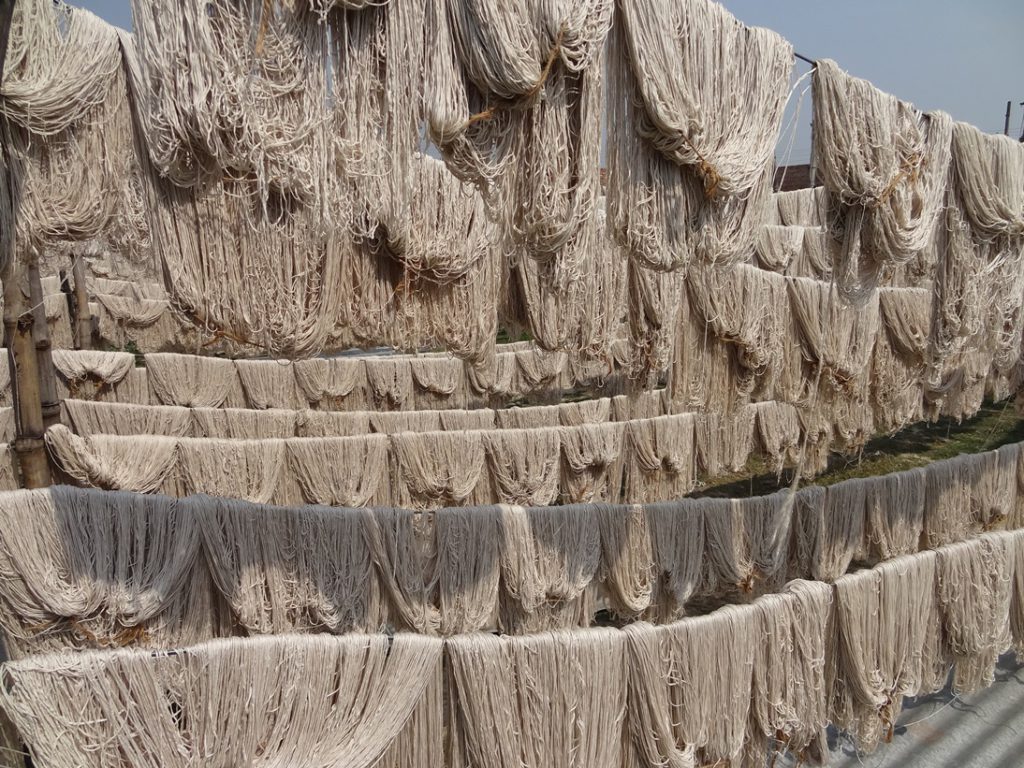 6. Select the Knotting Style
Hand knotted carpets are made purely by hand and offer superior value to your carpet.  They are the finestt and most durable carpets and can last for hundreds of years. Handmade carpets provide you with endless color options with 100% accuracy, and are the best option if you would like a custom carpet which includes a lot of details in its design.
Hand-Tufted carpets are thick and durable, and make an excellent option for large rugs that do not include too many details in the design. They make great ballroom, corridor, and lobby carpets, and are the best option for crowded places that frequently welcome a large number of people.
As for hand-loomed rugs, they are made on a loom just like handmade carpets, but without knots. Hand-loomed are a good option for simple designs, and are thinner than hand-tufted rugs. They take the least time to be made and are an excellent option if you would like to create a simple custom carpet in record timing.