Indulge in the world of rugs at L'artisan Du Tapis, located in the heart of Beirut's vibrant Sodeco neighborhood. Surrounded by the fusion of global and local culture, our showroom serves as a gateway to a truly enriching experience. Explore the charming streets lined with traditional buildings, home to both artisans and antique stores, as you make your way to our doors.
Once inside, prepare to be mesmerized by our carefully curated collection of the finest carpets in Lebanon. From modern and contemporary designs to vintage styles, each rug has been selected for its exceptional quality and unique aesthetic, making it the perfect addition to any interior space. Allow our team of interior design experts to guide you through our extensive collection and help you find the ideal piece to enhance your living or work space.
Experience the convenience of browsing and purchasing the finest carpets all in one place, while enjoying the cultural richness of Beirut's Sodeco neighborhood. Visit us today and take the first step towards elevating your interior design game with the ultimate in luxury carpeting.
Sodeco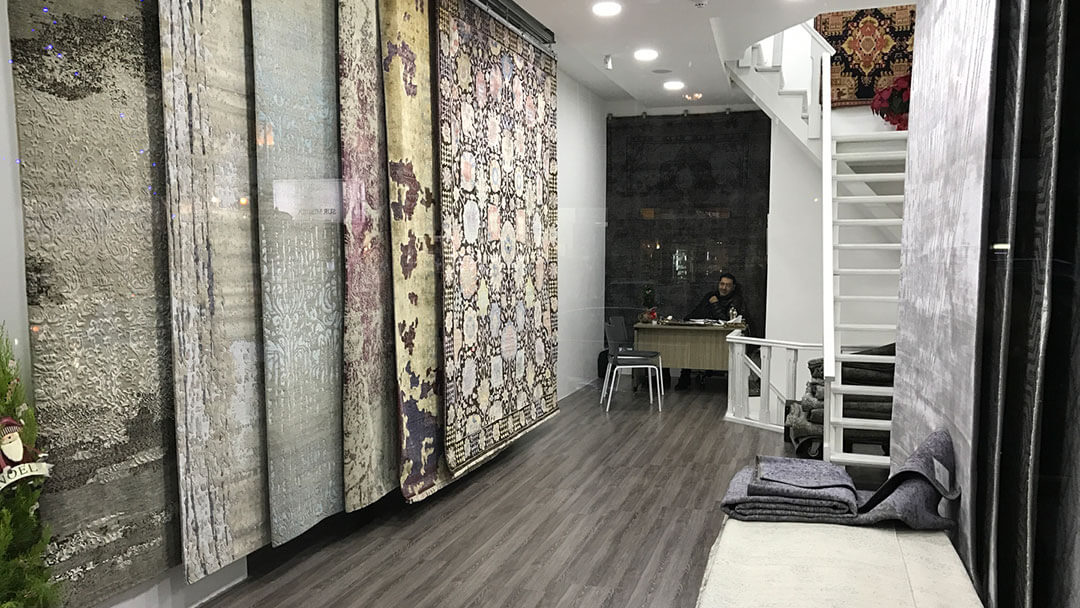 Farra