For over thirty years, L'artisan du Tapis workshop has been a pioneer in the reparation and restoration of carpets in Lebanon, perfecting techniques of weaving, dying, color correction, and deep cleaning. The workshop puts a team of artisanal rug experts at your disposal to give any of your carpets the finest treatment.
We provide our customers with full maintenance, reparation, restoration, and professional cleaning services for antique and modern carpets.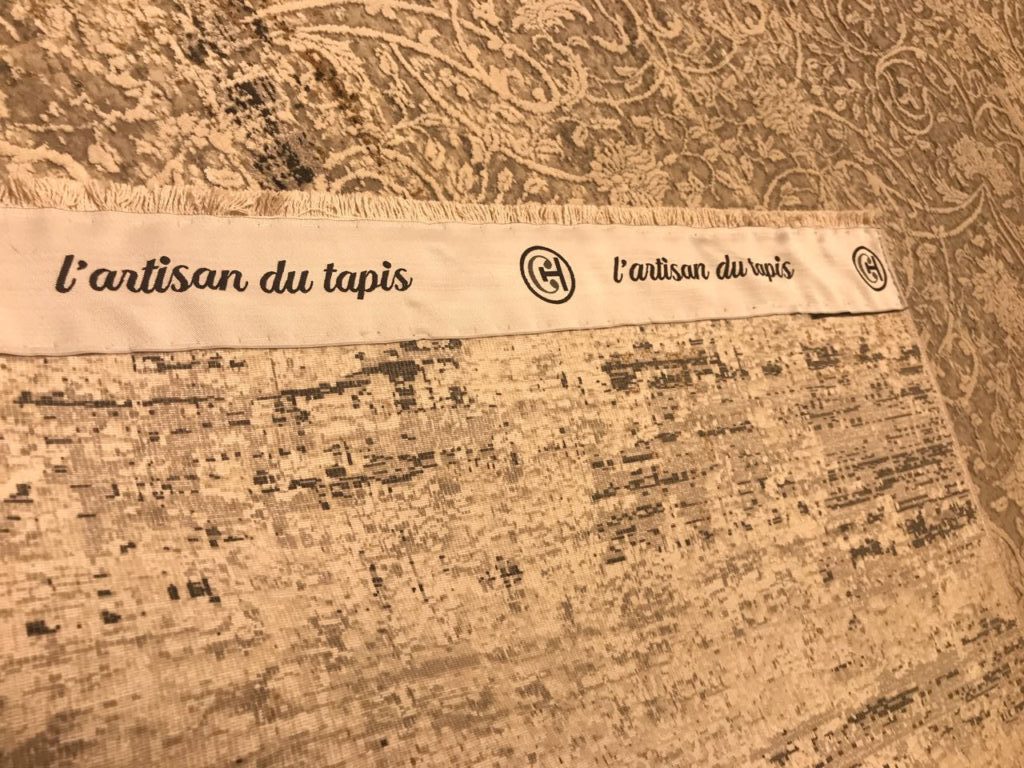 Artisanal Carpet Restoration
L'artisan du Tapis specializes in artisanal carpet restoration and handles all kinds of Persian and Caucasian rugs. 100% natural vegetable dyes are used for color restoration. Antique and artisanal rugs are meticulously repaired and restored using only authentic materials from the carpet's country of origin. We have also perfected restoration techniques to give your rugs premium color accuracy for the case of faded colors, color correction, or curing colorfastness in the case of flooding or prolonged exposure to water, which causes color bleeding.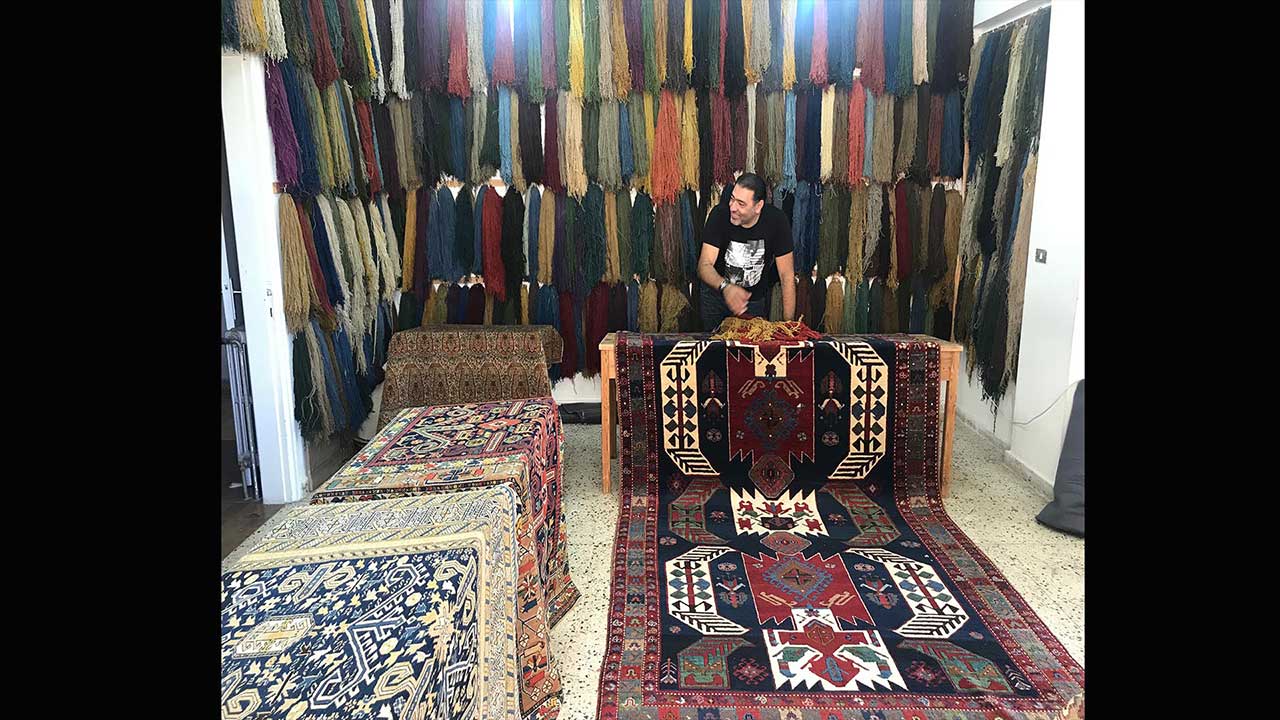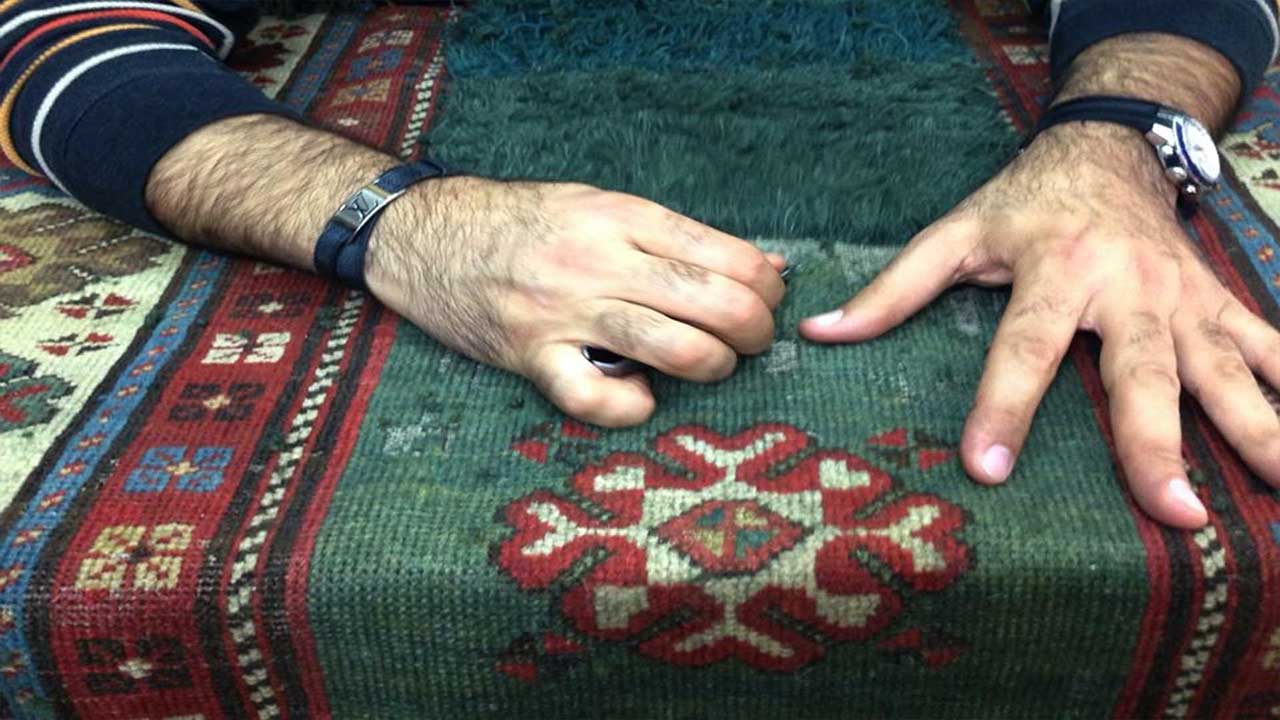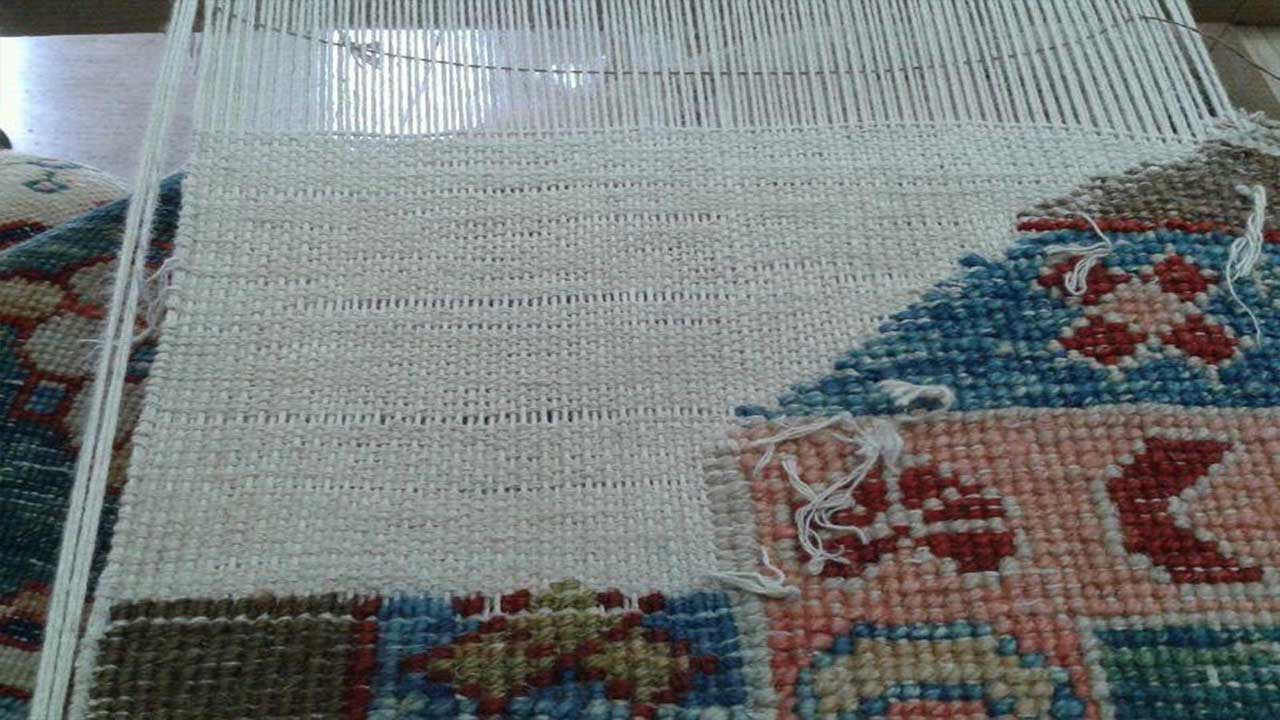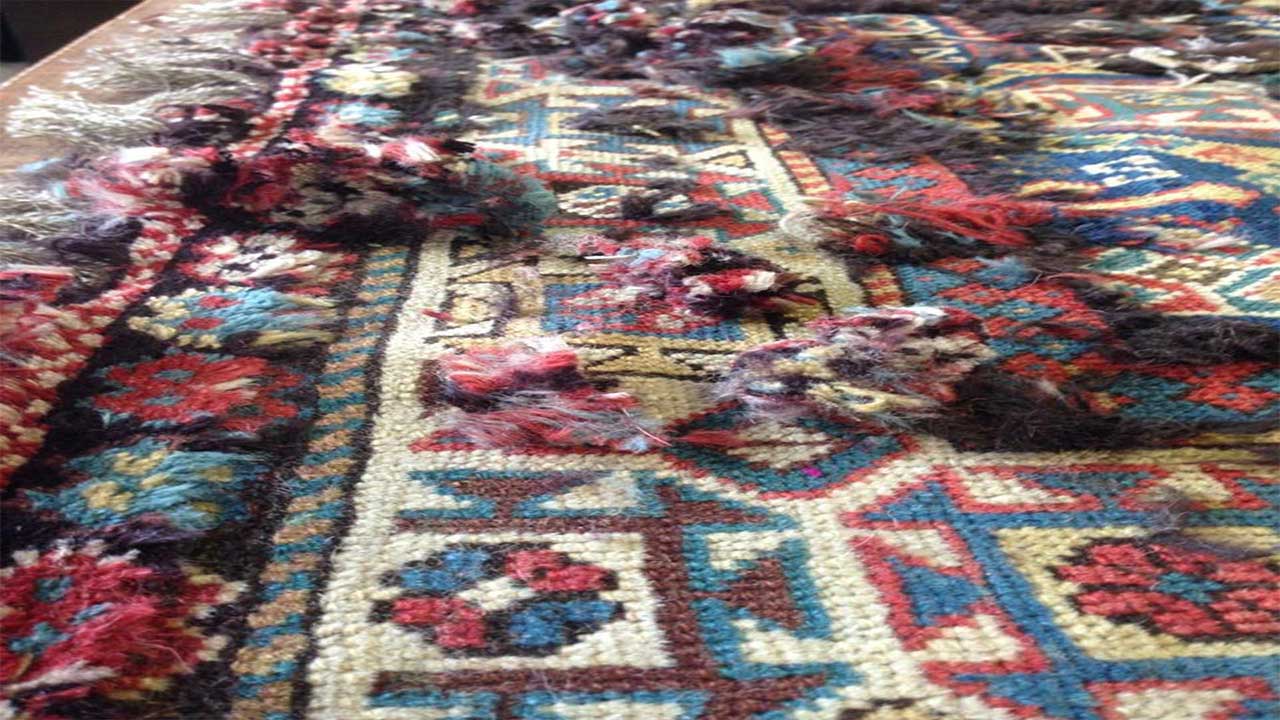 Maintaining the look of your carpet is essential. Although antique carpets have survived the ages, they are prone to wear and tear. To maintain the neatness of your carpet, the professional weavers at our workshop neatly sew fringes and edges on your rug. You can also customize the length and material of your carpet's fringes. We also provide anti slip padding for all rugs, which can be used to keep lightweight rugs in place and to protect the bottom knotting of your carpets.
Professional Carpet Cleaning
We strive for an excellent relationship with our customers, and we take pride in providing solutions. All of our aftersales services are available with a free pick-up and delivery. From cleaning to reparation, fringes, borders, stretching and color fixing, we are able to give all your carpets a second life. Our team of rug connoisseurs and experts will immaculately clean your finest rugs and assist with any needed reparation. Taking care of your rugs on a yearly basis with thorough cleaning will ensure longevity, hygiene and the maintenance of your carpet's good quality. 
At L'artisan du Tapis, we understand that the cleaning method depends on the type of carpet and material. Our team is ready to handle the most delicate Persian and Caucasian rugs with the tools and techniques needed to preserve quality and value. Modern carpets are also handled with the utmost care using cutting-edge cleaning techniques to leave your carpets spotless. Our team is highly trained at stain removal and dry cleaning, and even the most stubborn of stains will become history.
Are you looking to restyle your home from traditional to modern? Do you have a Persian rug that needs a makeover?
Our workshop handles this transformation in a professional manner and uses high-quality colors and textures to bleach and over-dye vintage carpets. The vintage carpet collection is a celebration of the old and the new creating one of a kind dazzling pieces coveted by the big names of the interior design industry.
Contact us now to restyle your vintage Persian rug with the ultimate makeover by the most professional team of artisans. L'artisan du Tapis is proudly the first workshop to have mastered the "vintage look" technique by altering or removing the color of your carpet rendering it like nothing less of an artisanal art piece.
Before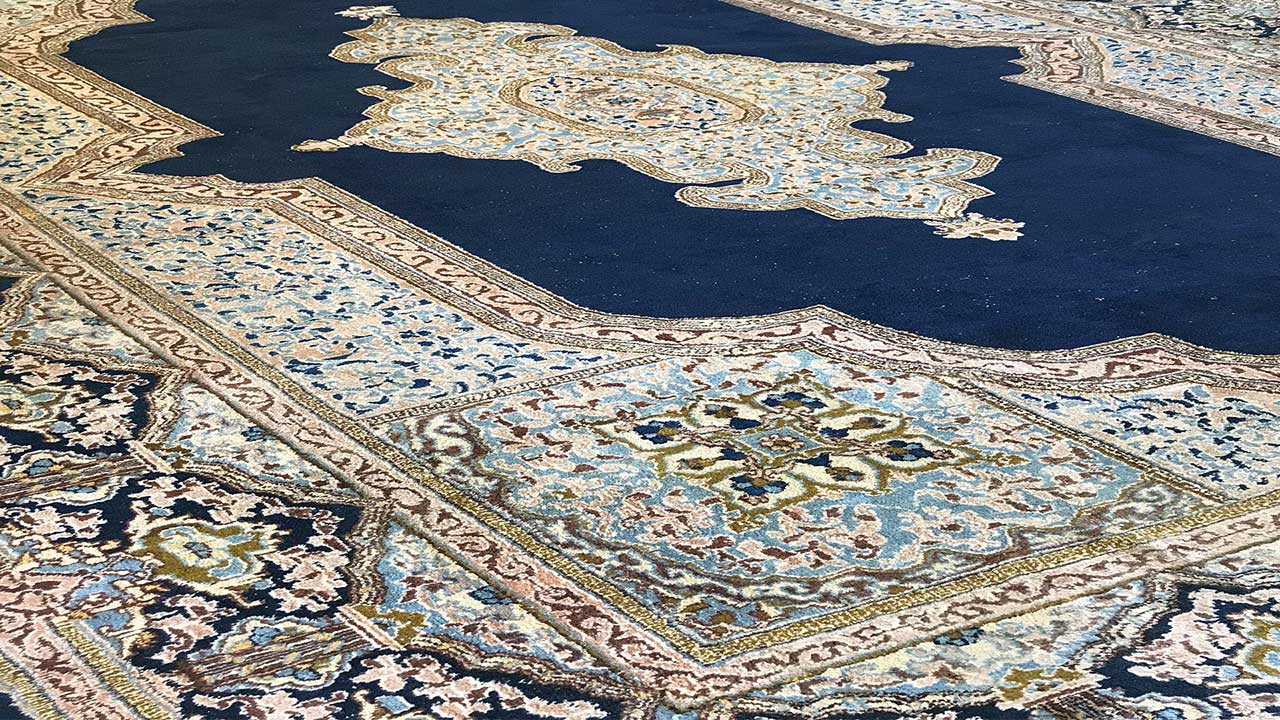 In Process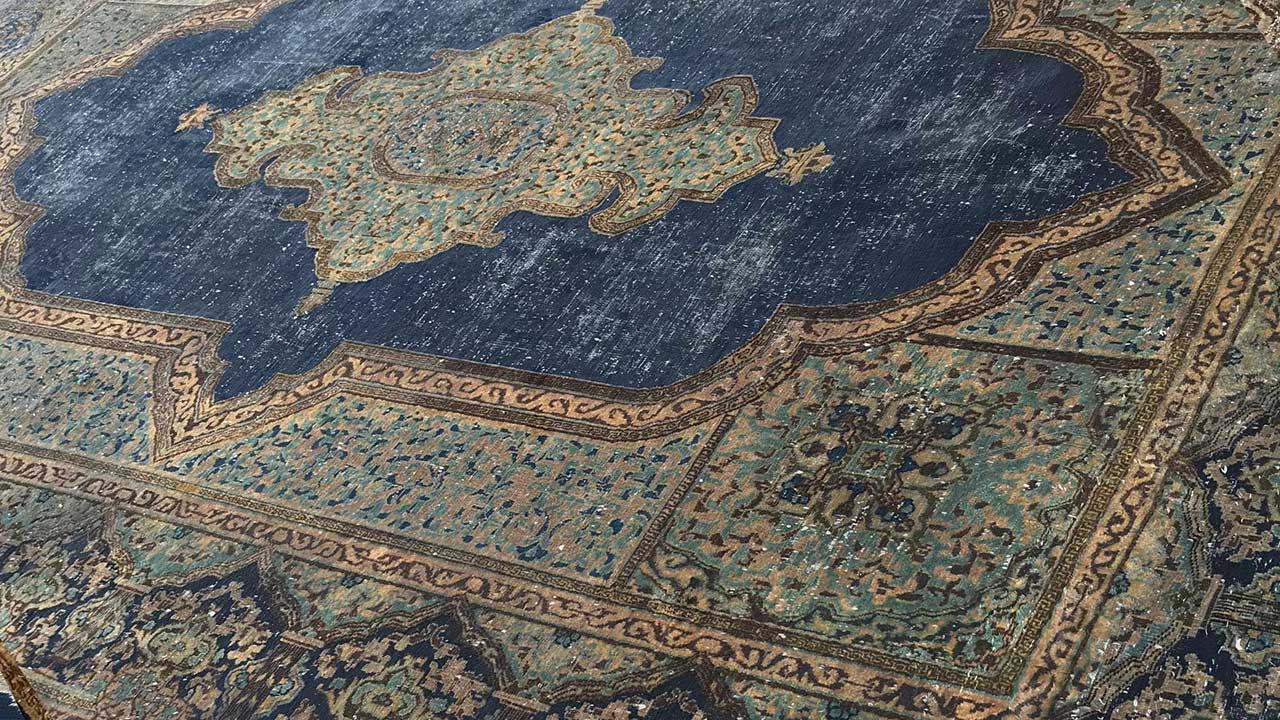 After