With over three decades of experience, our dedicated team of artisanal rug specialists is committed to providing the highest level of care for your carpets including maintenance, restoration, and professional cleaning, for both antique and modern rugs.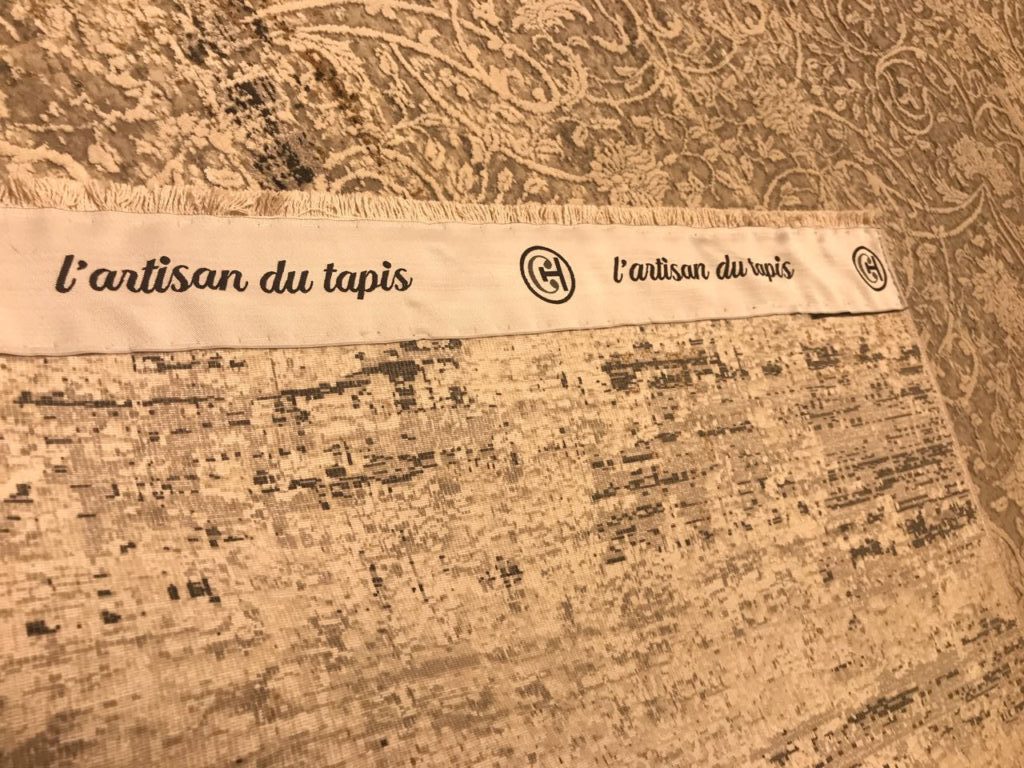 Artisanal Carpet Restoration
At the forefront of artisanal carpet restoration, L'artisan Du Tapis is dedicated to preserving the authentic materials and techniques of each rug's country of origin. Our restoration process is meticulous, ensuring that antique and artisanal rugs are repaired and restored to their original beauty. Our techniques have been perfected to provide premium color accuracy, correcting fading colors or restoring colorfastness in the case of flooding or prolonged exposure to water, which can cause color bleeding. Trust in our workshop for the ultimate in artisanal carpet restoration.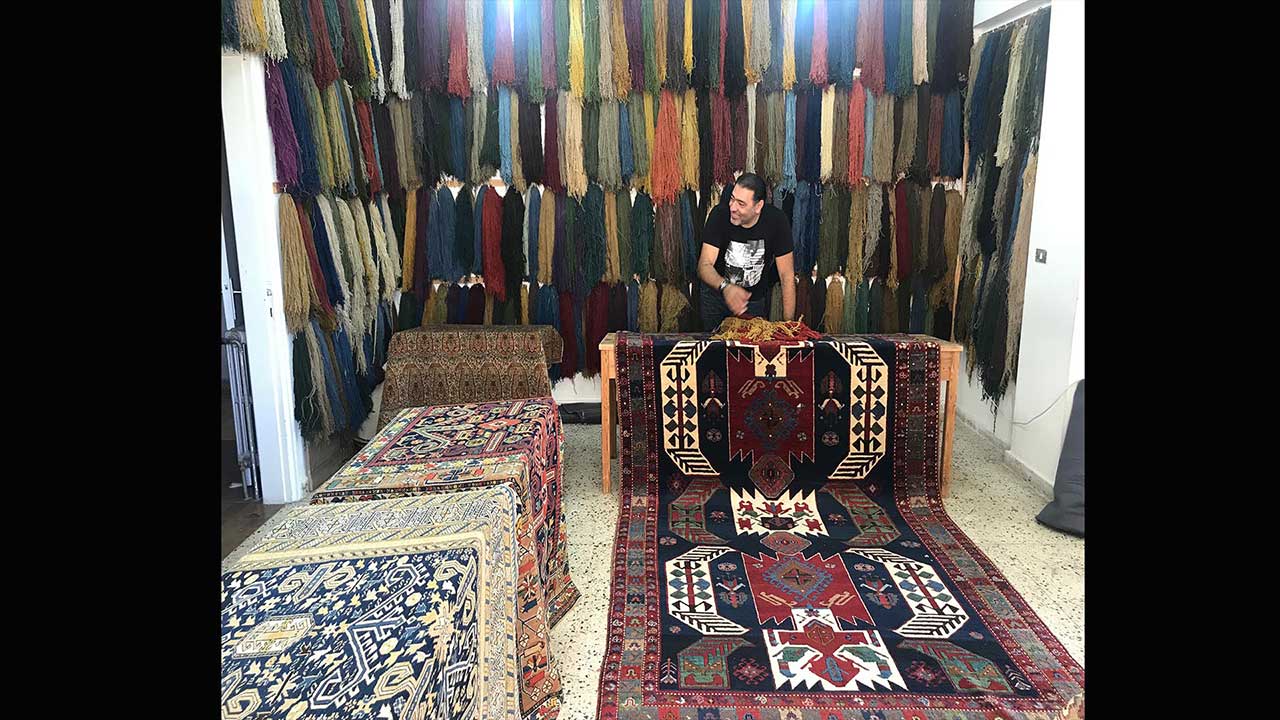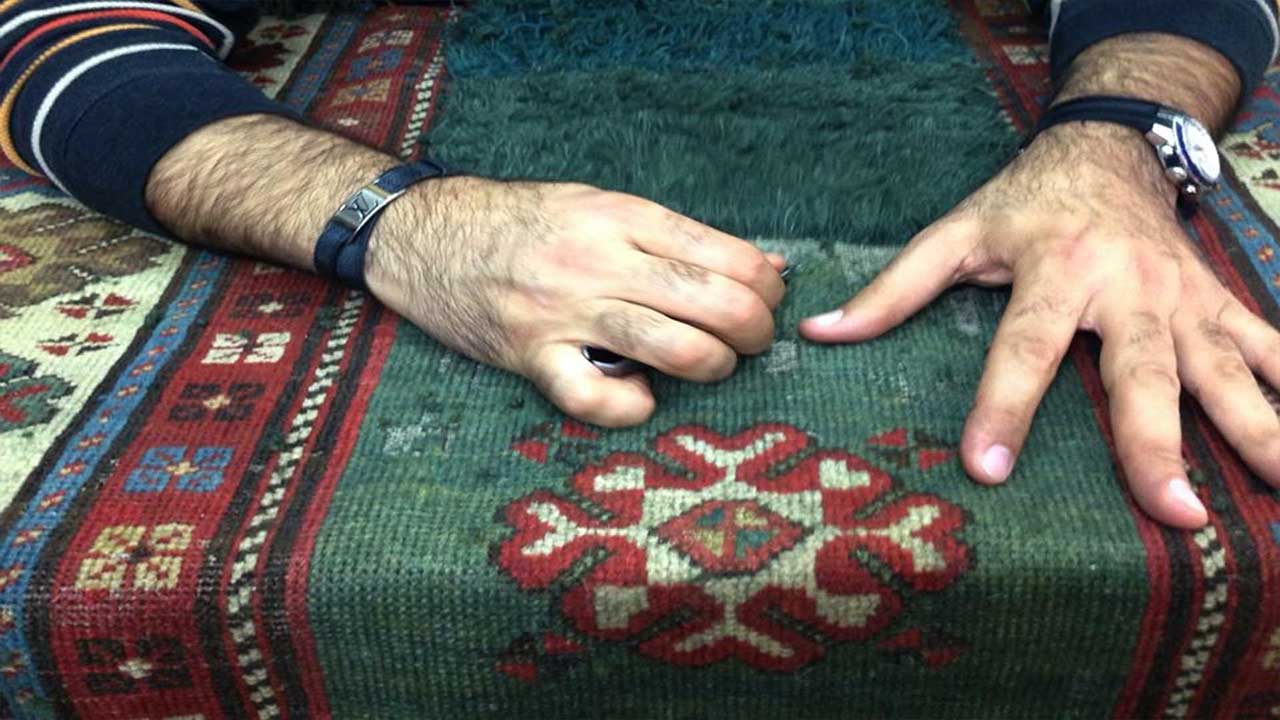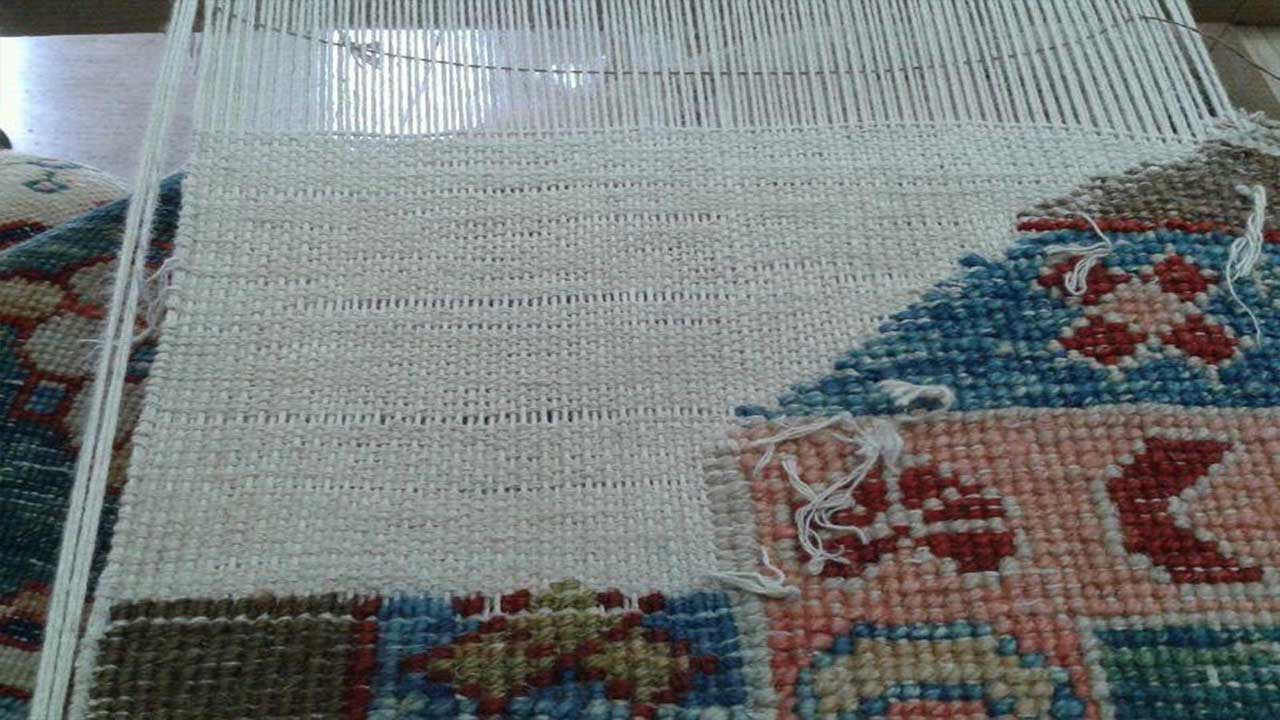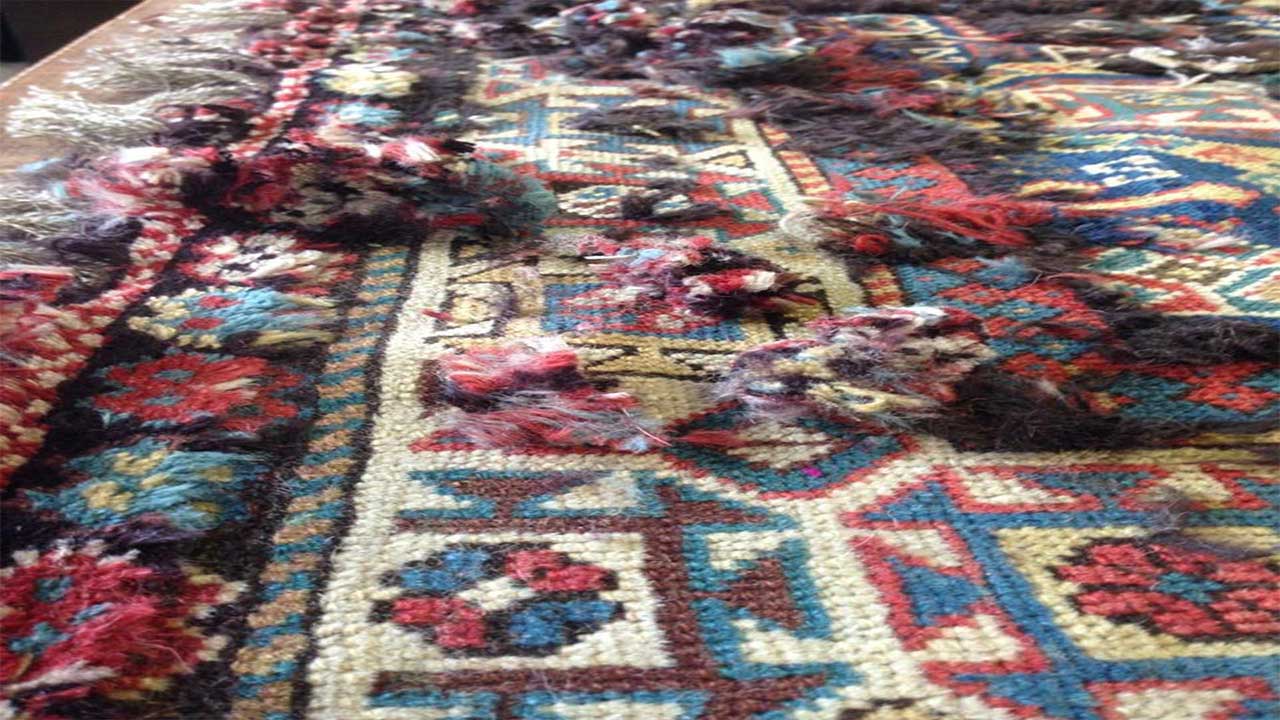 At L'artisan du Tapis, we understand the importance of preserving the beauty and longevity of your carpets. Whether antique or modern, our workshop provides comprehensive maintenance services to ensure that your carpets always look their best. Our team of expert weavers use their skills and experience to seamlessly repair fringes and edges, and you can even choose the length and material of your carpet's fringes.
Additionally, we offer anti-slip padding to keep your rugs in place and protect the bottom knotting from wear and tear. With our commitment to excellence and attention to detail, you can trust us to care for your carpets as if they were our own.
Professional Carpet Cleaning
From our comprehensive aftersales services, to our professional carpet cleaning services, we offer a full range of solutions to keep your carpets looking their best. With a complimentary pick-up and delivery option, we make it easy for you to give your carpets a second life.
Our team of seasoned rug experts and connoisseurs will meticulously clean your finest rugs and offer any necessary repair services. We understand that regular, thorough cleaning is crucial to maintaining the longevity, hygiene, and quality of your carpets. As such, we offer a yearly cleaning program to ensure the continued beauty and value of your carpet collection.
When it comes to the delicate task of cleaning, the method used will vary depending on the type of carpet and its material. Our skilled team is well-equipped to handle even the most delicate Persian and Caucasian rugs, using only the tools and techniques necessary to preserve their quality and value. We also use state-of-the-art cleaning methods for modern carpets, ensuring a spotless finish. Our team's expertise in stain removal and dry cleaning is second to none, and even the most stubborn of stains will be effectively eliminated.
At L'artisan du Tapis, we are passionate about transforming vintage rugs into timeless works of art. Our workshop has perfected the art of reviving and rejuvenating vintage carpets, infusing them with modern colors and textures to create unique, bespoke pieces that are coveted by interior design enthusiasts.
For those looking to bring a touch of modernity to their traditional spaces, our team of expert artisans will work with you to restyle your vintage Persian rug with the ultimate makeover. Our workshop is renowned for its exceptional attention to detail and mastery of the "vintage look" technique, in which we alter or remove the color of your carpet to create an artisanal masterpiece that is truly one of a kind. 
So why wait? Let us help you bring your vintage rug back to life, and elevate your home décor with a bespoke piece that is sure to impress. Contact us today to start the transformation process and bring your vintage Persian rug into the modern era.
Before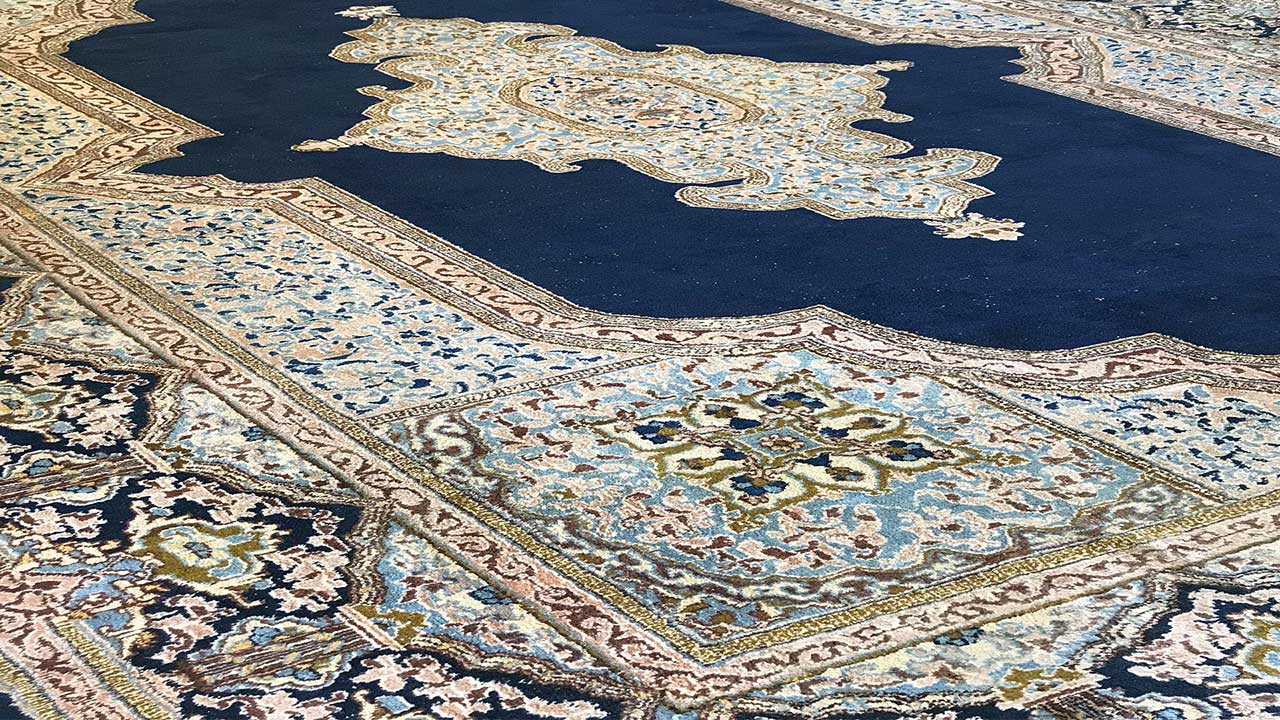 In Process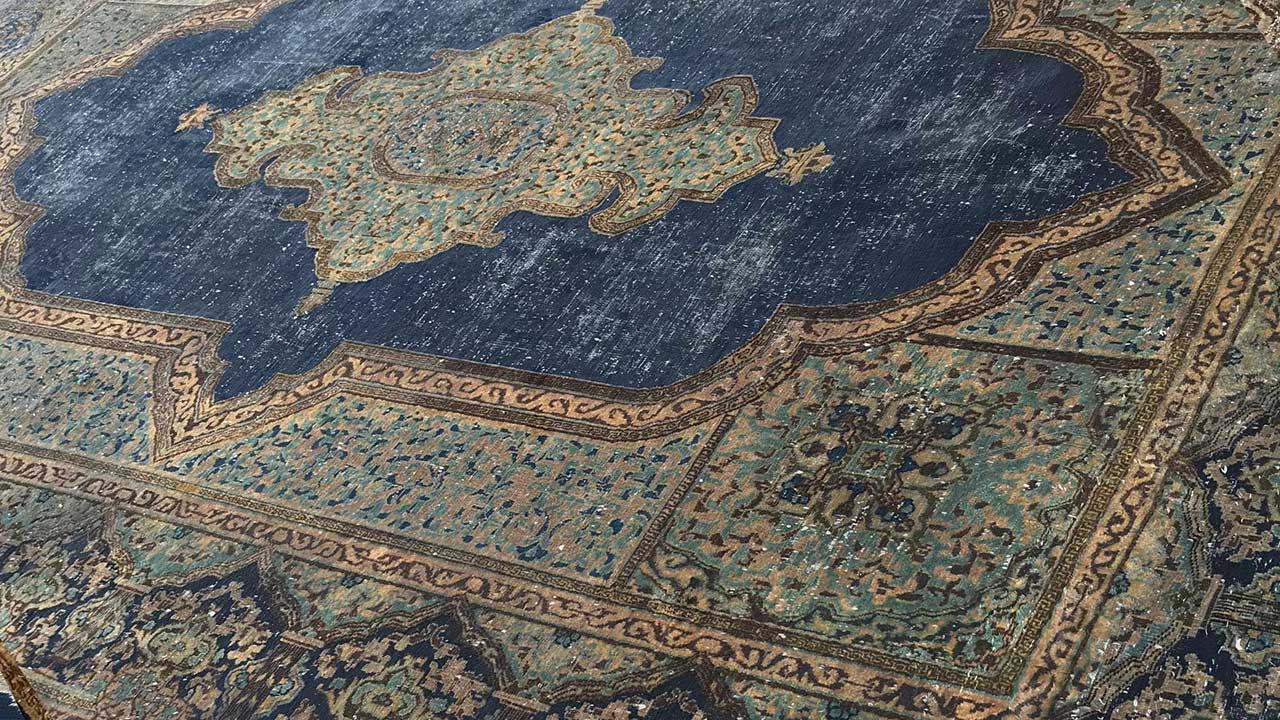 After